Jeuveau™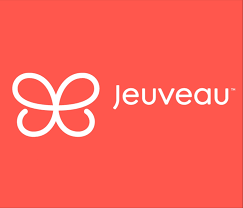 Jeuveau™ is an innovative frown line treatment that can soften glabellar ("eleven") wrinkles by relaxing the muscles between the brows. This exciting injectable is distinguished as the first aesthetic-only neurotoxin specifically designed to reduce moderate to severe frown lines. These wrinkles can develop as early as a patient's late twenties and often deepen over time—sometimes, remaining fixed in the skin even when the face is at rest. Dr. John Ayala, our board-certified plastic surgeon, offers Jeuveau™ injections at Ayala Plastic Surgery to soften frown lines and improve an angry, stressed, or concerned appearance.
How Does Jeuveau™ Get Rid of Frown Lines?
Through gentle injections of botulinum toxin type A, Jeuveau™ works to temporarily prevent overuse of the corrugator and procerus muscles, which are the muscles primarily responsible for the development of frown lines. By relaxing these hyperactive facial muscles, frown lines can be softened and smoothed for a happier, brighter look. In this way, Jeuveau™ can refresh the upper third of the face without downtime or invasive techniques.
Our team can help you determine whether Jeuveau™ is the best solution to your concerns. If the signs of aging you wish to improve involve a loss of facial volume or a sunken appearance, other non-surgical treatments like JUVÉDERM® or Radiesse® may be more ideal.
Jeuveau™ vs. BOTOX® Cosmetic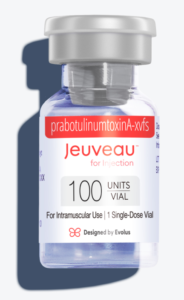 Both Jeuveau™ and BOTOX® Cosmetic use similar muscle-relaxing techniques to minimize expression lines; however, since Jeuveau™ was specially formulated to target glabellar wrinkles, patients with deeper or more severe frown lines may achieve better results with Jeuveau™. Another distinction involves the unique way Jeuveau™ is manufactured. Formulated with Hi-Pure™ technology, Jeuveau™ is produced under strict standards of quality in a cutting-edge facility, allowing patients to achieve optimal results with every injection. Given that Jeuveau™ achieved similar results to BOTOX® Cosmetic in clinical trials, the injectable is often touted as "the next generation of BOTOX® Cosmetic."
What is Treatment with Jeuveau™ Like?
Our aesthetic nurse injectors conveniently administer Jeuveau™ in our med spa treatment rooms at Ayala Plastic Surgery. Patients usually experience little to no discomfort during injections, but a topical numbing agent can be applied before treatment if desired. Based on an evaluation of your concerns and a discussion of your goals, your injector will gently deliver Jeuveau™ to the targeted muscles via an ultra-fine needle. There may be some mild redness, bruising, or swelling immediately after treatment, but these reactions are completely normal and should resolve on their own. The entire process can take as little as 15 to 30 minutes.
How Long Does Jeuveau™ Last?
Jeuveau™ can typically provide noticeable results for three to four months before touch-up treatments may be necessary. In clinical trials, the effects of Jeuveau™ lasted the same length of time or longer than BOTOX® Cosmetic. It's often true that the more individuals undergo treatments, the longer rejuvenation with Jeuveau™ tends to last.
Our state-of-the-art injectables can slow down the effects of facial aging and help you look more youthful. If you have any questions about Jeuveau™, please don't hesitate to contact Ayala Plastic Surgery to book your consultation.