BOTOX® Cosmetic
What is BOTOX® Cosmetic?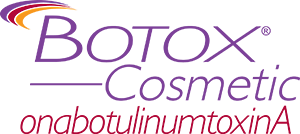 BOTOX® Cosmetic is a simple, non-surgical treatment that can help erase years from your physical appearance. BOTOX® Cosmetic is also a prescription medicine that is injected into the muscles of people from 18 to 65 years of age.
One 10-minute treatment — a few tiny injections — and within days there's a noticeable improvement in moderate to severe frown lines between the brows. The treatment can last up to four months. Results may vary.
The Procedure
Dr. John Ayala—our experienced plastic surgeon—will determine where to administer the injections by examining your ability to move certain muscles in your brow area. The entire BOTOX® Cosmetic injection procedure takes approximately 10 minutes. You can expect to be in and out of the physician's office with zero downtime.
The results can be seen within about three to seven days after the injection, although you will not see the complete results until about two weeks after your treatment. The results of your BOTOX® Cosmetic treatment will last an average of three to four months.